Heading section
Super70+, Super70, Tier I, Tier II & CHSL New Batches@All branches.

Our students have access to: SSC CGL Coaching, SSC CHSL/CPO Coaching, Test Series and many more..

To be a leading provider of excellent classroom and online coaching for SSC, UPSC & Bank Exams.

We ensure future of students, they will be trained in all aspects. Best training with Best vision.
Heading section
Interviews
Selections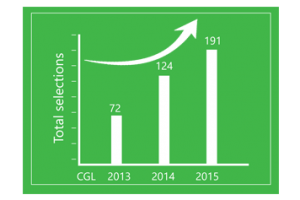 Heading section
First Floor, Sudhir Tapani Towers, Above PNB, Opp. Telugu Academy,OldMLAquartersroad, HimayatNagar,Hyderabad,Telangana, India-500029.
Telephone: +91.9100033034   &   +91.9100033035/36/37/38
SRT 30, Street No 6, Jawahar Nagar, Ashok Nagar, Hyderabad, Telangana, India-500020 Telephone: +91.8008968071   &   +91.8008968072
Opposite Russels, Kakatiya Mess Lane, Ameerpet, Hyderabad, Telangana, India
Telephone: +91.9515120321 &+91.9515130321
NVS Complex, Opposite Venkatadri Theatre, Dilsukhnagar,Hyderabad, Telangana, India-500060 Telephone: +91.7093146939   &   +91.8179198828
Door No. 54-15-11B, Above Chocolate Room & Cherry's Bharathinagar, Ring Road, Vijayawada-520008. Telephone: +91.9160664664
Heading section
PAST ACHIEVEMENTS OF CLASSMATE ACADEMY!!!
Classmate academy has many achievements,
Click Here..
Achievements
Heading section
STAY UPDATED WITH CLASSMATE ACADEMY
We are here for you to break any type of examinations